Coronavirus: District Updates
Communications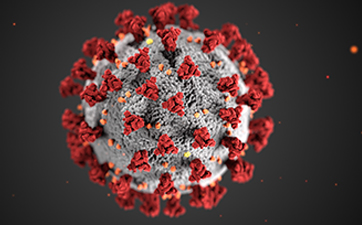 Updates
Athletic Update July 16, 2020
COVID Task Force Meeting Fall Update.pdf
Update May 20, 2020
Based on the Governor's order, school will remain in session over formerly scheduled vacation days this week and next (Friday, May 22 and Tuesday, May 26) through the end of the year. Memorial Day, Monday, May 25, will be observed as a federal holiday.
We have determined the end of our school year in Pawling based on education law requirements and locally negotiated agreements. The last day for students will be June 16 and the last day for staff will be June 19. Please be aware that student celebrations, including graduation, are still being scheduled. Some will take place during the days between June 16 and June 19.
Según la orden del Gobernador, la escuela permanecerá en sesión durante los días de vacaciones programados anteriormente esta semana y la próxima (viernes 22 de mayo y martes 26 de mayo) hasta el final del año. El Día de los Caídos, lunes 25 de mayo, se observará como feriado federal.
Hemos determinado el final de nuestro año escolar en Pawling según los requisitos de la ley de educación y los acuerdos negociados localmente. El último día para los estudiantes será el 16 de junio y el último día para el personal será el 19 de junio. Tenga en cuenta que las celebraciones de los estudiantes, incluida la graduación, aún se están programando. Algunas tendrán lugar durante los días entre el 16 y el 19 de junio.
DBCH Graduation Guidance for Schools 5 21 20.pdf
Graduation and Student Celebration Update May 2020 English.pdf
Graduation and Student Celebration Update May 2020 Spanish.pdf
Additional closure and Regents Exams update April 7.pdf (updated April 13)
Additional Closure and Regents Exam Update 4 7 2020 Spanish.pdf (updated April 13)
Letter to Parents Guardians Quarter 4 MS.pdf
April Schedule Letter 4 2 20 English.pdf
April Scheduled Letter 4-2-2020 Spanish.pdf
Pawling Letter March 27 2020.pdf
Pawling Letter March 27 2020 Spanish.pdf
First Responder Daycare Survey
Food Services while schools are closed
School Closure Update March 13 2020 English and Spanish.pdf
March 13 Letter English and Spanish
Fact Sheet Dutchess County Spanish
FAQs
Q: Can my child get breakfast or lunch during this emergency school closure?
A: Yes, we will deliver breakfast and lunch each day to designated locations. Please click here to fill out form, and go here for more information.
Q: Are you able to provide electronic devices for students for continued learning?
A: All students in grades 6-12 have district issued chromebooks that should already be home. The principals contacted families last week in grades K-5 to inquire about the availability of devices at home. If you are still in need of a device, please email your child's principal.
Q: Why hasn't my teacher posted any work?
A: All teachers were required to reach out to families and students and provide daily learning activities each day starting on Wednesday, March 18th. Please email the classroom teacher, or the principal, if you think the materials are not provided.